Air Oil Separator - HEMI Charger/Challenger
SALE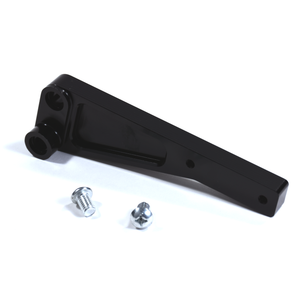 SALE
SALE
SALE
Description
Our HEMI AOS Kit has been on the market for years sold under another brand name; we are excited to now offer it directly to our customers!  This proven, exact-fit setup is specifically designed to fit onto your 5.7L, 6.1L, or 6.4L HEMI in any LX/LC platform vehicle.
It features all the great features of our base Air/Oil Separator plus the HEMI-specific billet aluminum bracket with inserts to fit any of the HEMI engines listed above.  There is not a better-fitting, better-performing Air/Oil Separator on the market.
Available in Satin (silver) or Black and kit comes with:
Air/Oil Separator with 90-degree Steel Bracket
Full set of spare O-Rings and Stainless Fasteners
HEMI Bracket and hardware
2 x 1/2" Barbed Fittings
2 x Port Plugs
Notes:
We do not include the hose needed to connect this unit to the vehicle in our kit.  The hose is available at nearly any Auto Parts store and we can't get it any less expensively than you can.
Installation
Here is our Installation Instructions for these parts!
Warranty
Here is our 1 Year Limited Warranty Information.
Reviews