6.2 HEMI Adjustable Idler pulley and Catch Can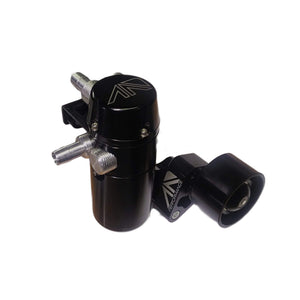 Description
As you know most of the time when adding different parts from different manufactures doesn't always go as planned... One of the first modifications you should do to your 6.2 Supercharged Hemi is a catch can. Our proven Dual filtration system catch can is now a perfect pairing with our Billet Adjustable Idler Pulley. 
In the past most people had to change their catch can's once they added an adjustable idler to eliminate the belt slip and easy pulley swaps. We designed the idler and catch can hand in hand to work together and never have to purchase different parts again. Both install and in just a few minutes and add some bling to your engine bay while at their core they are meant to function!!
Fits all 6.2 Supercharged HEMI's: Hellcat, Redeye, Demon, Track hawk, TRX, Hellcat Durango!!
Warranty
Here is our 1 Year Limited Warranty Information.