Charger Challenger 300 Magnum Lc Lc La Rear Knuckle Lower Trailing Arm Spheriflex Bushing
SALE
SALE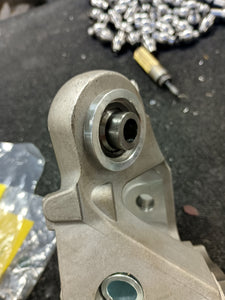 SALE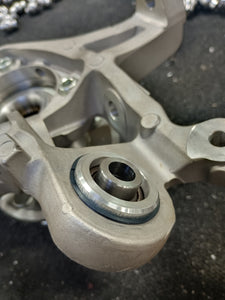 SALE
Take that extra sponginess out of your launch or just replace worn out factory rubber bushings with our Rear Lower Trailing Arm Knuckle Bushings! 
Installation is as easy as press the old one out, press ours in!  Our upgrade bushings have shoulders and snap ring grooves to more positively secure the bushing in the knuckle, in addition to also having a moderate press fit.
Just install with the flange side towards the forward side of the car, words facing out.
Comes in red or black!
Rebuildable without having to remove from the knuckle if they ever do wear out!
Sold in pairs.