Air Oil Separator - FIAT 500 Abarth
SALE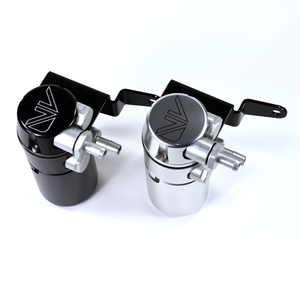 SALE
SALE
SALE
SALE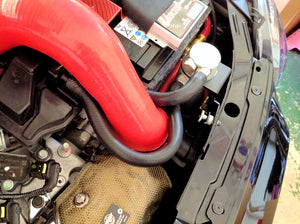 SALE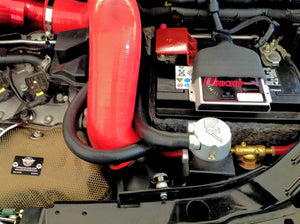 SALE
Description
This kit is specifically designed to bolt-on in to the FIAT 500 Abarth (2009 +) with the 1.4L turbocharged engine.
It includes all the great features of our base Air/Oil Separator plus the following FIAT-specific features:
Bespoke fittings to relocate OEM PCV valve from Valve Cover top to AOS outlet (this helps prolong the life of the PCV valve by cleaning the oil out before the valve)
Bespoke bracket and hardware to mount in front of the battery with no drilling
Available in Satin (silver) or Black, the FIAT kit includes:
Air/Oil Separator with FIAT-specific steel bracket
Full set of spare O-Rings and Stainless Fasteners
FIAT PCV AOS Adapter
FIAT PCV Replacement
2 x Port Plugs
Needed:
Notes:
The pictures show the PCV replacement piece threaded into the top of the AOS, when installed, this piece actually threads into the OEM PCV location, and the OEM PCV Valve threads in as shown in the product photos
The in-car pictures shown include other modifications - we have not yet heard of any other aftermarket parts (specifically intakes) that are not compatible with our AOS system
Installation
Here is our Installation Instructions for these part!
Warranty
Here is our 1 Year Limited Warranty Information.
Reviews