Mustang GT500 S550 Rear Vertical Link kit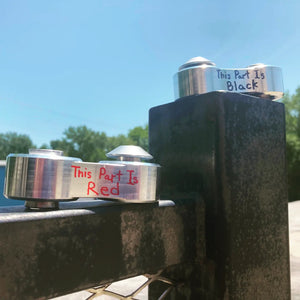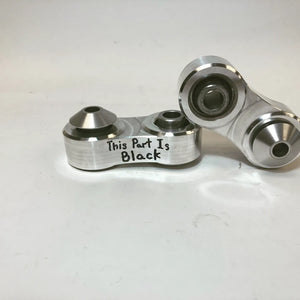 Rear Vertical Links for the new GT500 Mustang.  As you know, the GT500 uses different vertical links than the other Mustangs, these are those.
Replace your spongy factory links with our billet 6061-T651 aluminum links; at a weight savings over most other aftermarket solutions.  Our arms use our patented Spheriflex bearings to provide you with the confident predictable road feel of a solid steel bearing without any of the barking or popping noise!  Plus they look great!
Available in Black and Red, clear (silver) by request.
Warranty
Here is our 1 Year Limited Warranty Information.